Game-Changing Hunting Gear for 2020
Hundreds of new products are introduced at the SHOT Show in Las Vegas each year, but very few of these products are what you would call "revolutionary". The real game changers are products that have real potential to transform the hunting market – the guns, optics and gear everyone will want to carry next fall. After walking miles down the aisles looking for the most revolutionary new products, we've settled on these six new items good enough to change the market. Not all of these items are cheap, but each of them offers something brand new and innovative. Here's a look at the new products for 2020 that will change the way we hunt.
Trijicon Ventus laser range finder
There are a variety of different technologies that allow fighters to acquire targets and holdover corrections, but adapting to the wind has always been more difficult—until now. Trijicon's new Ventus is a first-of-its-kind handheld wind mapping and distance meter that uses an advanced Doppler LIDAR engine to provide accurate readings of headwind, downwind, crosswind and vertical wind components at six different ranges up to 500 yards. In addition, the integrated sensor suite collects data on range to target, wind speed and direction, atmospheric pressure, ambient temperature and angle to target, providing the most detailed ballistic data available. The laser, on the other hand, can reach non-reflective targets up to 5,000 yards. Capable of communicating via Bluetooth with the Trijicon Ballistics app, Ventus X models provide all the data hunters needed to capture accurate shots in even the most challenging field conditions. While Trijicon hasn't announced any official pricing, it's safe to say it won't be a cheap system, but the first of its kind Ventus gives us a closer look at next-gen shooting technology. MSRP: $TBD; trijicon.com.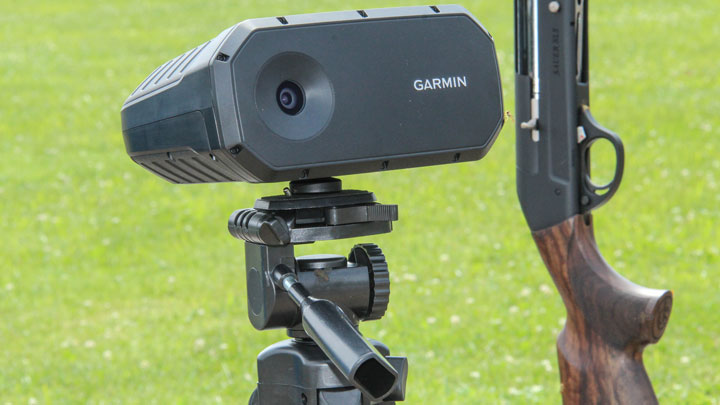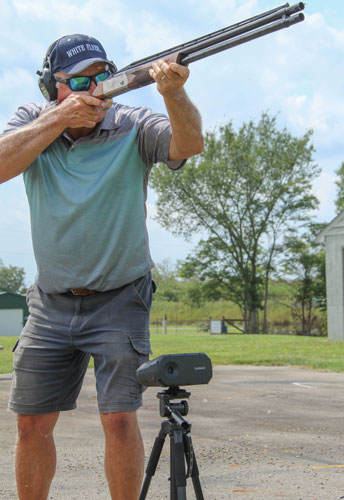 Garmin Xero S1 trapshooting trainer
Late last year, Garmin introduced the Xero S1, a unique radar-powered shooting aid that provides real-time feedback on the shotgun's accuracy. Unlike rifle and pistol shooters, clay target shooters have never been able to know exactly where their firing line will go on missed targets. That means lots of guesswork, lots of wasted shots, and tons of frustration. But the Xero S1 Trapshooting Trainer displays shot data on its 5-inch touchscreen every time you shoot a clay target – data that includes distance to target at the time of the shot, reaction time and point of impact. It also pairs with the Xero app on your phone so you can record your shots in detail and use that information to become a better marksman. The Xero S1 mounts on a tripod next to the shooter and is programmable for specific firearms. It's great for competitive trap shooters, highland hunters, and anyone looking to improve their shooting skills. The technology doesn't come cheap – the Xero S1 costs around $1,000 – but it's by far the most advanced system for tracking your shotgun's accuracy and will make you a better shooter. MSRP: $999.99; garmin.com.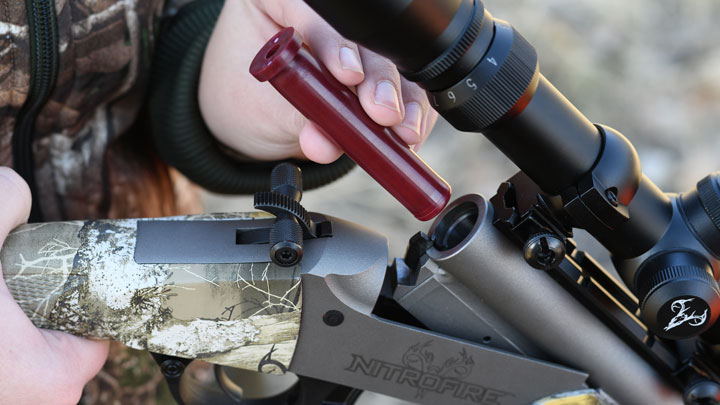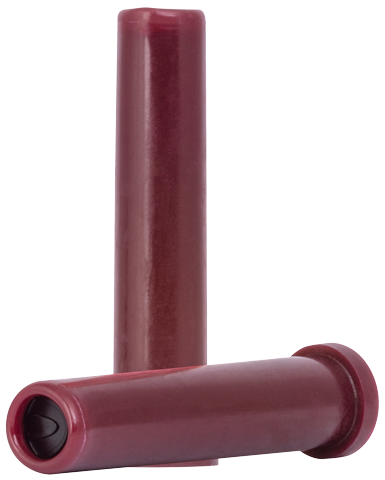 Federal Fire Stick
Federal's new FireStick is a pre-metered, self-contained powder charge that slides into the breech of a brake muzzleloader. This innovative design offers several advantages. First, you can count on a consistent powder load every time, which in turn translates into improved accuracy. The FireStick also protects the powder from moisture, while the design ensures reliable ignition in all conditions. Additionally, because the bullet is seated on a bullet rack rather than the powder charge, there is no risk of crushed pellets or a gap between the bullet and the powder. To use, the shooter inserts the bullet into the muzzle, seats it against the bullet rest, opens the bolt and inserts the FireStick, ignites the charge with a 209 igniter and the gun is ready to fire. The system is faster and easier than traditional charging methods; clean-burning propellant (Hodgdon Triple Eight) reduces fouling; and there is no plug to clean. Perhaps most importantly, it is safer than traditional muzzleloading designs. The FireStick eliminates the risk of double-loading or accidentally loading smokeless powder into a muzzleloader, and pulling the bolt instantly removes the propellant charge from the rifle. It is also possible to visually determine if a bullet has been loaded into the gun by removing the FireStick charge. Ten packs of 100- or 120-grain FireSticks cost about $27, and Traditions' new NitroFire rifle is the first muzzle-loading rifle compatible with the system. MSRP: $26.99 per 10 rounds. Pack; FederalPremium.com.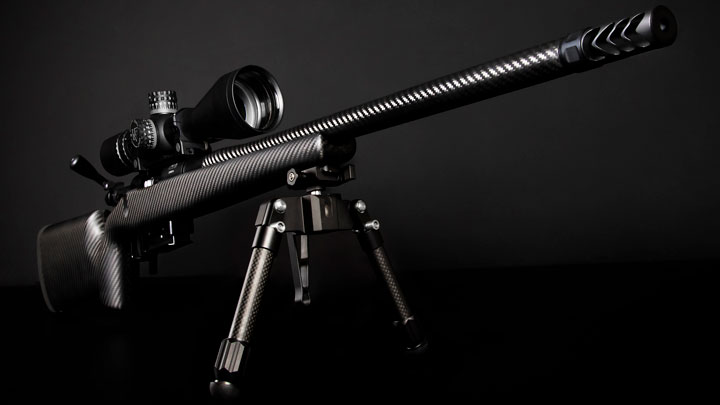 Sturdy Hybrid Rifle
The most advanced bolt-action rifle showcased at SHOT Show 2020 was the Hardy Hybrid, which features a carbon fiber stock and carbon fiber-wrapped barrel, allowing the shooter to switch between calibers in under two minutes while stationary on return to zero. A New Zealand product, the Hardy challenges every preconceived notion about nail gun design. For starters, its innovative advanced primary extraction design achieves that extraction throughout the full 90 degree bolt stroke. In contrast, conventional nail guns perform the extraction during the last five degrees of the bolt stroke, which can lead to malfunctions. The Hardy system spreads the extraction load over an 18x larger area to ensure maximum reliability. The gun's modular design allows you to change barrels, bolt heads and magazines with a few simple tools and without the need for headspace gauges. Not only can you change calibers quickly, but the Hardy disassembles for easy portability. Other cool features include an integrated Picatinny rail and recoil eyelet, a 1-pound to 3.5-pound adjustable trigger, a Picatinny bipod mount, and an adjustable muzzle brake. Best of all, this rifle only weighs 6.7 pounds. There are many other great features built into this next generation target/hunting rifle, giving us a glimpse of what future rifles might look like. It's not cheap, but there's just nothing else on the market that compares. MSRP: $6,600; hardyhybrid.com.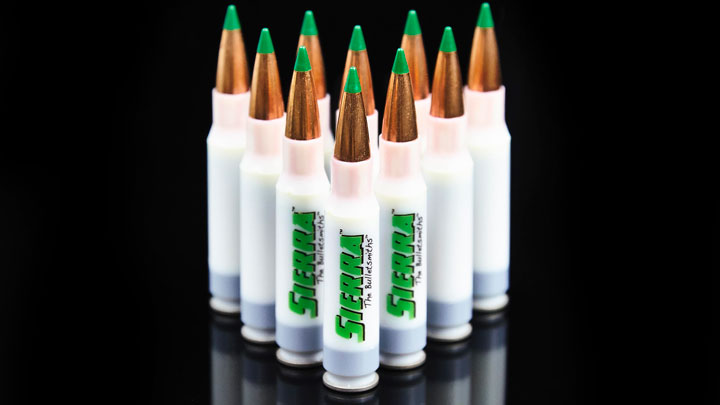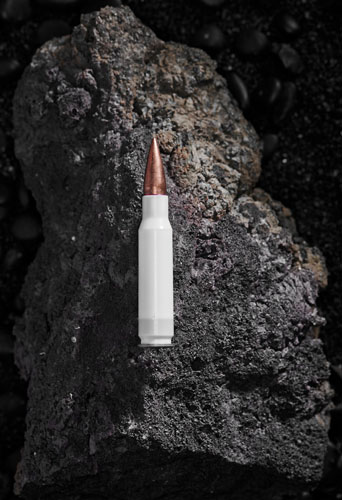 True Velocity Ammo
True Velocity revolutionized the shooting industry by manufacturing composite case ammunition at their state-of-the-art Texas manufacturing facility. What's so great about composites? True Velocity's composite cases are 50 percent lighter than empty brass cases of the same caliber, offer improved accuracy and consistency, reduce heat transfer, are 100 percent recyclable, and allow for magnetic retrieval of spent cases. Previously, True Velocity ammunition was not available on the civilian market, but that is changing this year thanks to a collaboration agreement between True Velocity and Sierra Bullets. The first compound case match ammunition is about to hit the market and will indeed be a game changer. While no True Velocity hunting load is currently available, the needle is pointing in that direction. Once that happens, you'll see a new generation of brass-free hunting ammo on store shelves that will likely outperform the stuff we're shooting now. MSRP: $TBD; tvammo.com.

Benelli BE.ST
Benelli has spent a decade perfecting its new shotgun finish, but it was worth the wait. Known as BE.ST or Benelli Surface Treatment, this new technology offers an unprecedented level of protection against wear and corrosion. Diamond-like particles are fused to the metal at the atomic level, creating a multi-layered surface treatment that can withstand the worst abuse a hunter can dish out. how hard is it Benelli engineers soaked BE.ST-treated metal parts – including barrels – in a tub of salt water for three months, and after the parts were removed there was no sign of rust or corrosion on the metal. In contrast, blued standard barrels are completely oxidized after just 48 hours of saltwater immersion. In addition, the surface treatment reduces friction and wear and can withstand serious use. I've seen the barrel of a brand new BE.ST treated ETHOS shotgun severely scraped with a set of car keys at the SHOT Show and after a quick wipe down the barrel was back to original condition. Benelli believes so much in the secret metal treatment that it protects its new BE.ST equipped guns against corrosion for a full 25 years. MSRP: $2,199; benelliusa.com.