Man who killed his Dutchtown neighbor charged with second-degree murder | Law and order
A neighbor here shot and killed a man on the 4000 block of Hydraulic Avenue on Friday March 26, 2021 during an apparent domestic argument between the man and a woman who was nine months pregnant. Photo by Jesse Bogan, [email protected]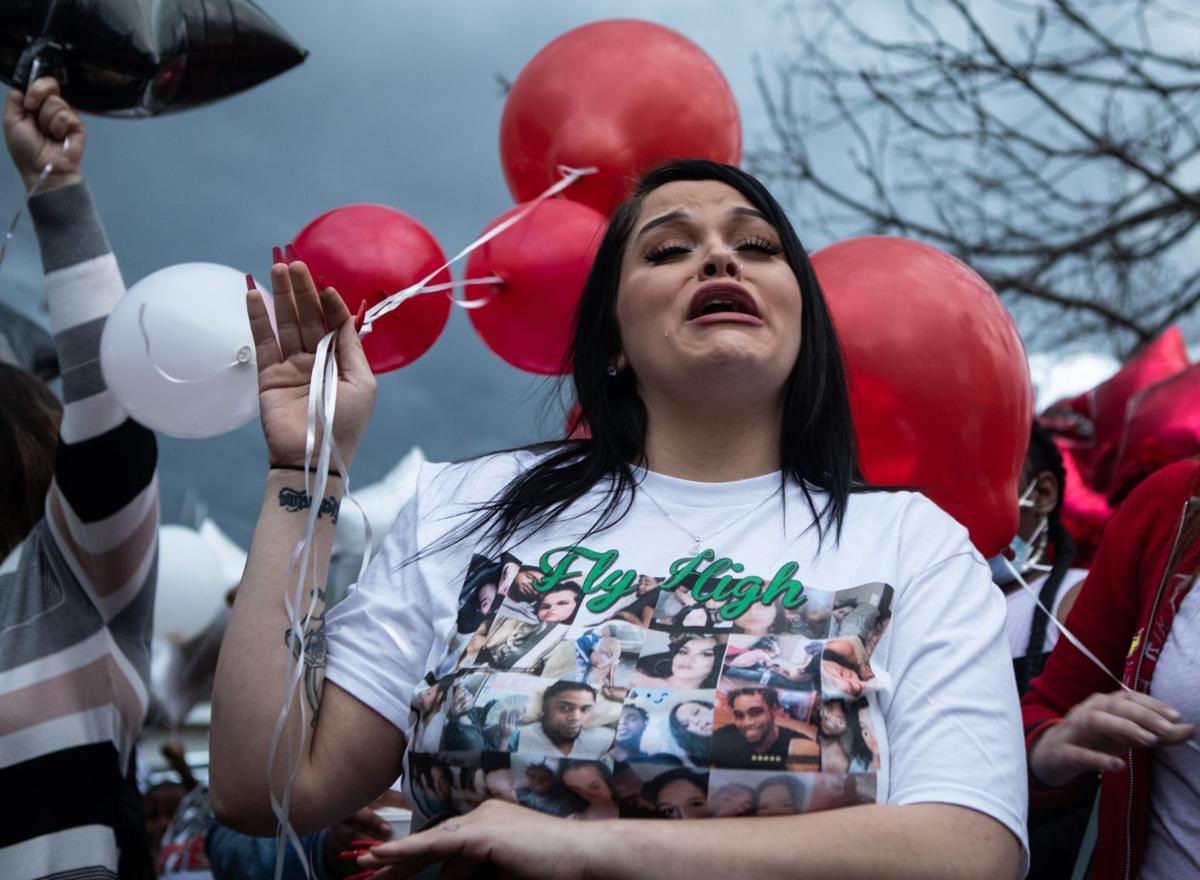 Melissa Renfrow, second from right, girlfriend of shooting victim Craig Williams, shares the love the two shared for Williams at a vigil on March 30, 2021 in St. Louis after he was fatally shot by a neighbor on March 26 pregnant with Williams' child. "He was my best friend," she said. "I don't know what to do here without him." Photo by Sara Diggins, [email protected]
Friends and family of shooting victim Craig Williams light candles in his honor at a vigil on March 30, 2021 in St. Louis after Williams was fatally shot by a neighbor on March 26. Photo by Sara Diggins, [email protected]
ST. LOUIS – A man who killed his neighbor in March was charged with second degree murder on Friday.
Dan Charles Rathman, 63, from the 4000 block of Hydraulic Avenue in the Dutchtown neighborhood where the shooting took place, is also being charged with armed criminal acts by prosecutors.
Since the shooting on March 26, family and friends of the man who was shot, Craig Williams, 23, have called for Rathman's arrest. The video showed that Rathman didn't have to kill Williams. Rathman at the time claimed he needed to step in because he saw Williams choke his girlfriend Melissa Renfrow. Renfrow denied this claim and a witness said they did not see Williams beat Renfrow.
Court documents say Rathman was at large and police did not immediately confirm Friday whether Williams had been arrested.
Renfrow, 21, was pregnant when Williams was killed. She had her baby this week, said Williams' aunt Lavonia Jones, 48, of St. Louis County.
"We're relieved. Everyone was nervous," Jones said when he learned that Rathman had been charged. "There is no way you could have this video that proves everything and this man is still walking the streets."