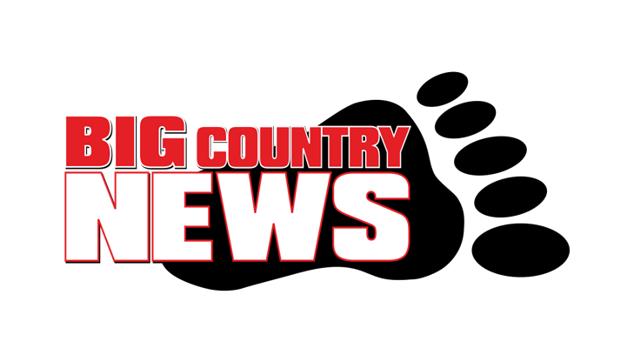 WASHINGTON — Following a mass shooting on the eve of Lunar New Year in which 11 people in a predominantly Asian neighborhood in California were killed, President Joe Biden again urged Congress to pass legislation banning assault weapons.
Communities across America "have been struck by tragedy after tragedy, including mass shootings from Colorado Springs to Monterey Park and daily acts of gun violence that do not make national headlines," Biden said in a statement.
There have been several mass shootings in the span of 72 hours across America:
Vice President Kamala Harris, who is from California, will travel to the state following the recent mass shootings, according to White House pool reports.
Feinstein reintroduces gun-related bills
Two gun bills have been reintroduced by Sen. Dianne fine stone of California and cosponsored by dozens of Senate Democrats.
One would raise the age of purchasing an assault rifle from 18 to 21, and the other bill would"ban the sale, transfer, manufacture and importation of military-style assault weapons and high-capacity magazines and other high-capacity ammunition feeding devices," according to a release from Feinstein's office.
So far, 39 Senate Democrats and one independent, Sen. Bernie Sanders of Vermont, cosponsored the bill that would ban certain assault weapons. One of the cosponsors is Pennsylvania freshman Sen. John Fetterman.
There are some types of guns that are exempted in the bill, such as 2,200 guns used for hunting, household defense or recreational purposes. The legislation also grandfathers in any weapons that were "lawfully possessed at the date of enactment."
39 mass shootings in 2023
As of Tuesday evening, there have been 39 mass shootings this year, according to data from the Gun Violence Archivewhich tracks mass shootings across the United States.
"January isn't over yet and we've already had 39 mass shootings in America," Democratic Sen. Elizabeth Warren of Massachusetts wrote on Twitter. "Enough is enough. We must take action to end gun violence."
In the House, Democratic Rep. David Cicilline of Rhode Island is expected to introduce a companion version of Feinstein's bill regulating assault weapons and raising the minimum age to 21, according to a release from Feinstein's office.
But any gun-related legislation the Senate is able to muscle through is unlikely to succeed in a Republican-controlled House. And even though Democrats control the Senate with a slim 51-seat majority, including independents, any gun control legislation would need to garner 60 votes to get past a filibuster.
House Democratic Whip Katherine Clark of Massachusetts said in a statement that Republicans "have a moral duty to end their partisan obstruction and allow these commonsense ideas to finally become law," and pointed to the bipartisan gun control legislation Congress passed last year.
When Democrats controlled both chambers, they, with the help of some Republicans, passed and Biden signed into law a comprehensive federal gun safety legislation package that also included billions for mental health funding.
the bill provided millions in funding for states to enact "red flag laws," which allow the courts to temporarily remove a firearm from an individual who is a threat to themselves or others, and $11 billion in health mental services for schools and families, among other provisions .
Texas, New York
The push for gun control legislation followed the devastating mass shooting at a Texas elementary school in which 19 children and two teachers were murdered, and a mass shooting in New York in which a white supremacist targeted a supermarket in a predominately Black neighborhood, and killed 10 Black people.

the American people agree with this common sense action."

"There can be no greater responsibility than to do all we can to ensure the safety of our children, our communities, and our nation," he said.

The Brookings Institution, a left-leaning think tank, analyzed data from the Midterm Election Voter Polland found that 17% of voters identified curbing mass shootings as a top three priority.

The polled more than 12,000 Americans across 11 battleground states.

"Mass shootings and gun policy are a high priority for voters regardless of whether they live in rural, suburban, or small or large urban areas of the country — voters from all geographical areas named gun policy as a key priority at either 16% or 17 %," according to the Brookings report.

The report also found that 68% of voters surveyed in the Midterm Election Voter Poll supported banning AR-15 style rifles. That support for banning those weapons also varied by region, with 82% of voters in urban areas in support of banning AR-15 style rifles, compared to 70% of voters in the suburbs and 59% of voters in small towns.

In 1994, Congress passed a temporary 10-year ban on assault riffles, but it expired in 2004 and lawmakers have never renewed the ban.

The post Wave of mass shootings prompts Biden to call yet again for assault weapons ban appeared first on Idaho Capital Sun.


Did you miss our previous article...
https://galleryforgreatguns.com/modern-sporting-rifles/i-on-politics-queens-gazette